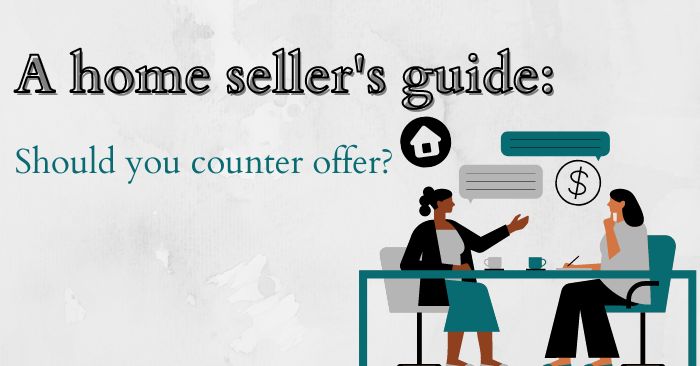 If you're on the fence about whether to reject or accept an offer to purchase, you may be pondering over a third option: submitting a counteroffer.
Deciding to counter-offer can be a tough decision for first-time and experienced house sellers alike. However, with the right preparation and research, you can handle submitting a counteroffer with confidence.
Assess your residence
Even though your home's initial asking price is not set in stone, you likely have expectations about how much your home should be sold for. If a homebuyer submits an offer to purchase that falls below your expectations, assessing your residence can help you make the best-possible decision.
For instance, if your home is in great condition and has unique aspects worthwhile to buyers, when a low offer is submitted, you may want to consider countering the offer. This can give you a better idea if the potential buyer is financially flexible and helps you to get an offer closer to what you think your home is worth.
Review the housing market
Housing market data can help home sellers make informed decisions as they sell their home.
It's beneficial to examine the prices of similar properties being sold in your area. This can help you determine if an offer meets your needs and industry standards, or if it falls too low.
Work with a real estate agent
A real estate agent is a house selling expert who can allocate the necessary time and resources to help you review an offer to purchase. They can provide a recommendation about whether to counter a homebuying proposal and review all available information to see if this is the best course of action.
Using the aforementioned tips, you can perform a full evaluation of an offer to purchase and proceed accordingly.